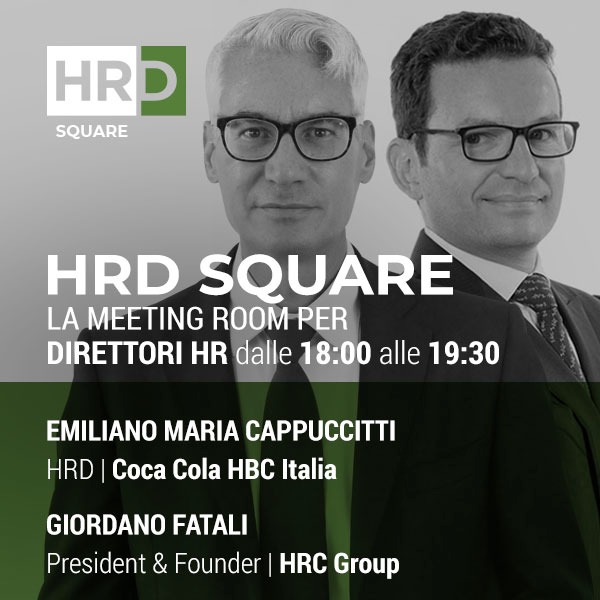 ---
———————————————–
HRD SQUARE, the meeting room for HR Directors of the Community.
This week we started with Emiliano Maria Cappuccitti | Human Resources Director | Coca-Cola Hellenic Bottling Company Italy | and we will work together on the drafting of the Labor's document the Minister Nunzia Catalfo asked us to implement a few days ago.
Send us your contribution by Friday April 3 p.v. on the issues that you deem appropriate to include in the document (to the email c.cenci@hrcigroup.com)
You Will have the opportunity to represent it  to the Minister in person in one of the HRC Direct Line Covid-19 episodes.
We face this moment of crisis together with Piazza HRD, every day from 18:00 to 19:30.
HRD Square | for HR Directors only
www.hrdsquare.com
---
---
---
Join the HRD Square daily appointment.
I will wait for you in the Piazza tonight at 18:00.
To request participation click the button
HRD SQUARE | for HR Director only
www.hrdsquare.com