HRD Square / #Keyword > Interpretation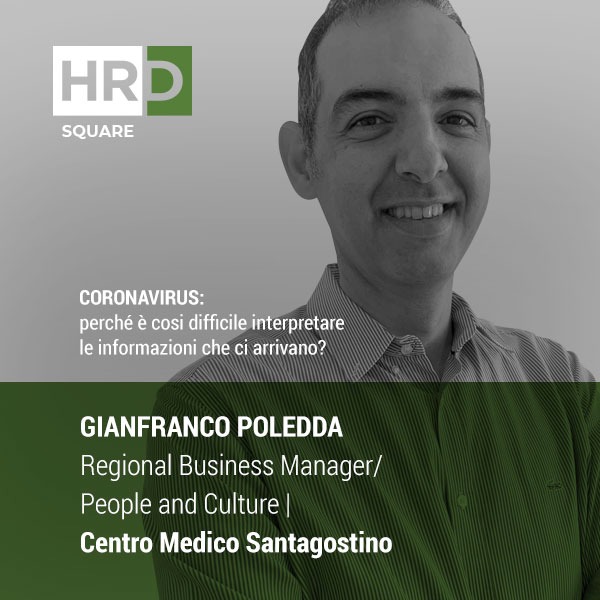 ---
———————————————–
Today a special episode of:
HRD Square | the Meeting Room for HR Directors of the Community |
Gianfranco Poledda will be our Guest | Regional Business Manager / People and Culture | Santagostino Medical Center |
Today's #keyword, INTERPRETATION.
Why is it so difficult to interpret information? What have we understood to date?
We will try to answer important questions:
– Masks yes or no?
– Swabs or serological tests? Which are approved and reliable? When will they be available on a large scale?
– Will it be possible to map the company population with tests or not for privacy issues?
I wait for you from 18:00 to 19:30
Click the link: https://lnkd.in/dx5H4Eb to request participation
HRD SQUARE | for HR Director only
NEVER GIVE UP
Giordano
---
---
---
Join the HRD Square daily appointment.
I will wait for you in the Piazza tonight at 18:00.
To request participation click the button
HRD SQUARE | for HR Director only
www.hrdsquare.com