HRD Square / #Keyword > International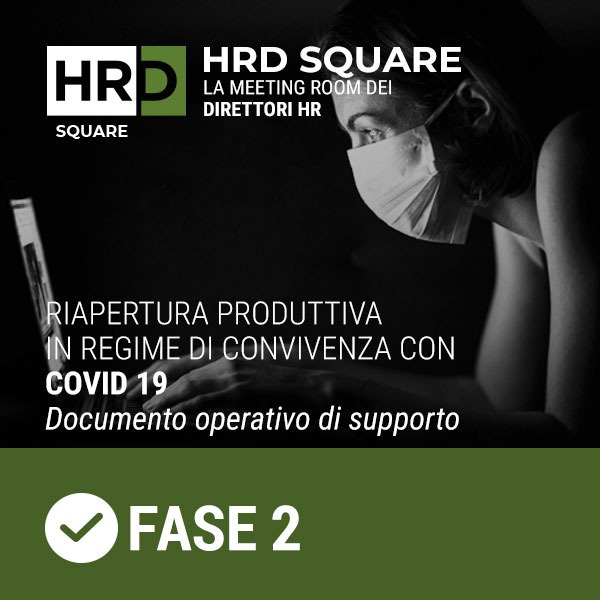 ---
———————————————–
HRD Square | The meeting room for HR Directors of the Community |
"PRODUCTION REOPENING IN COHABITATION REGIME WITH COVID 19"
Tonight in HRD Square we will continue to work on the operational document for the reopening of the Plants and company offices.
Numerous and interesting contributions you are sending us by filling out our Survey.
The deadline for sharing your action plans will be Thursday 16th April and we will communicate the results on Friday 17th April at 18:00 during the usual #HRDSquare appointment, and you will have the opportunity to receive the results report, drawn up anonymously, which will contain all the contributions of the HR Directors of the Community regarding the next reopening.
---
---
---
Join the HRD Square daily appointment.
I will wait for you in the Piazza tonight at 18:00.
To request participation click the button
HRD SQUARE | for HR Director only
www.hrdsquare.com