HRD Square / #Keyword > Answers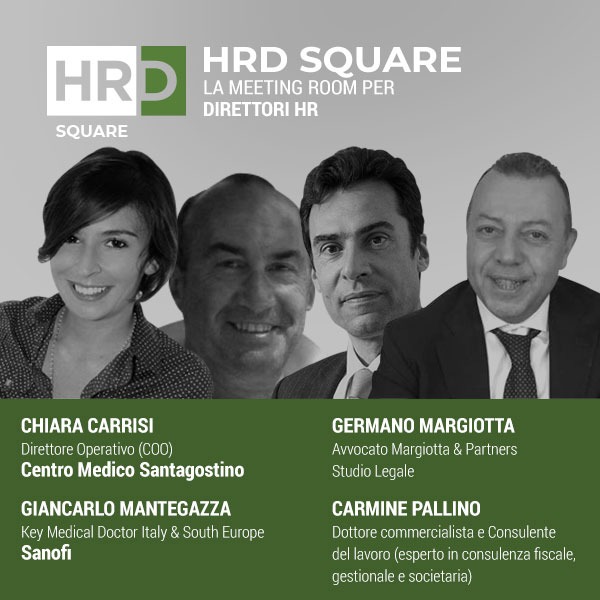 ---
———————————————–
HRD Square | the Meeting Room dedicated to the HR Directors of the Community |
Today our guests will be:
Chiara Carrisi | Operative Director (COO) at Santagostino Medical Center |
Giancarlo Mantegazza | Key Medical Doctor Italy & South Europe | Sanofi
Carmine Pallino Chartered accountant and labor consultant (expert in tax, management and corporate consultancy)
Germano Margiotta | Lawyer Margiotta & Partners
We will answer all your most important questions including for example:
• Masks yes – masks no
• Swabs or serological tests? Which are approved and reliable? When will they be available on a large scale?
• In very large companies, will tests be performed only with the help of a healthcare professional or even with a self-service mode?
• Will it be possible to map the company population with tests or not for privacy issues?
• What measures to take in the partial return from April 14 (dpi and test)?
---
---
---
Join the HRD Square daily appointment.
I will wait for you in the Piazza tonight at 18:00.
To request participation click the button
HRD SQUARE | for HR Director only
www.hrdsquare.com