HRC Job Talks – 2nd Episode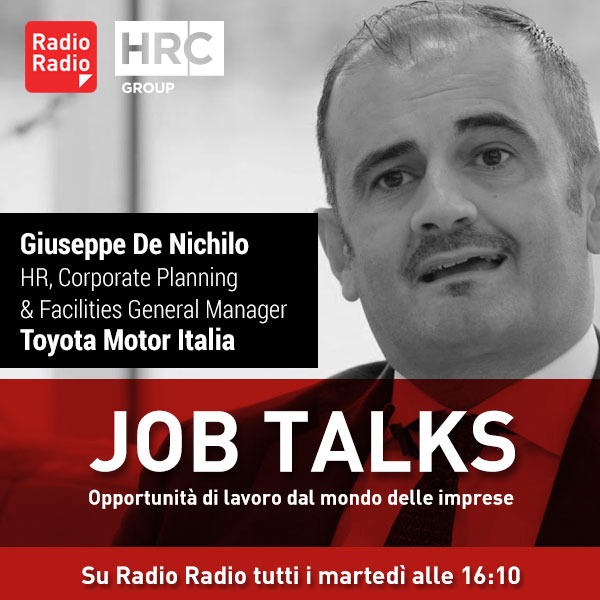 ---
———————————————–
Job Talks, an extraordinary idea during this emergency. A format created to help the New Generation approaching the job world, especially in a time of change and reorganization like this.
Today with us, our Guest: Giuseppe de Nichilo, Human Resources and Corporate Planning and Facilities Manager at Toyota Motor Italia
We will ask him how Toyota Motor Italia is managing  this crisis and  the relationship with its resources.
And  the strategies to relaunch the brand after the crisis?
---
---
---
Radio Radio is on all platforms:
FM In frequency modulation in Rome FM 104.5, in Lazio, in central Italy.
Sky Radio Radio TV CH 826 of the Sky platform, DTT On
Digitale Terrestre  CH 676 in Lazio, Lombardy, Piedmont and Emilia Romagna.
Web Streaming internet on radioradio.it
Download the new Radio Radio App on all mobile devices