HRC Job Talks – 10th Episode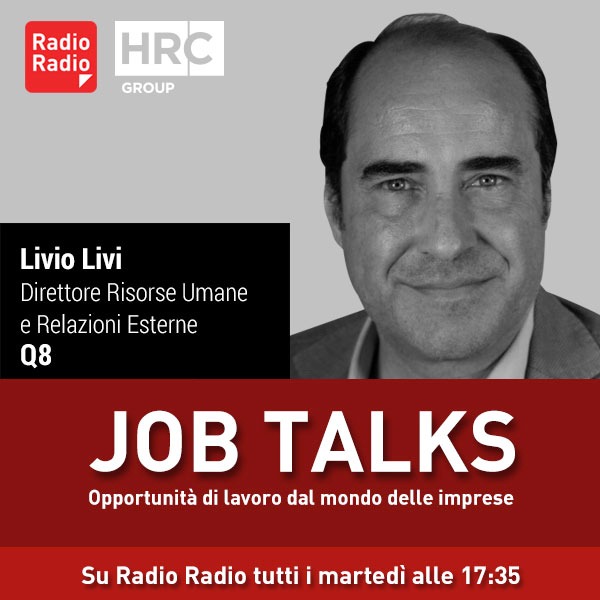 ---
———————————————–
Today at 5:35 pm a new episode of #JobTalks | News and opportunities from the business world A program born in collaboration with Ilario Di Giovambattista, edited by Marcello Presicci.
We will be broadcast on Radio Radio and this week will be our Guest: Livio Livi | Human Resources and External Relations Director Q8
With #jobtalks we want to give the opportunity to look positively at the #future, transforming this crisis into the opportunity to rebuild ourselves. Do not miss the appointment on Tuesday with #jobtalks, today at 5:35 pm on Radio Radio.
---
---
---
Radio Radio is on all platforms:
FM In frequency modulation in Rome FM 104.5, in Lazio, in central Italy.
Sky Radio Radio TV CH 826 of the Sky platform, DTT On
Digitale Terrestre  CH 676 in Lazio, Lombardy, Piedmont and Emilia Romagna.
Web Streaming internet on radioradio.it
Download the new Radio Radio App on all mobile devices